The Laura Lee standard configuration has a spruce top and claro walnut back, or figured maple back.

With 32 strings instead of our standard of 37 strings, the Laura Lee is designed for those who need a narrower autoharp that is easier to put your arms around, and is lighter in weight.

The Laura Lee three key instrument has fifteen chord bars, and is designed to play in any three keys which are adjacent to each other in the circle of fifths.
Standards are Bb-F-C, F-C-G, C-G-D and G-D-A and but can be any three keys adjacent in the circle of fifths.
The chromatic Laura Lee has 21 bars. It is available in the Tenor which has the lowest not an F3 which would normally be the number 6 string of a standard
chromartic autoharp, and ends on the C6, just as a standard 36 string autoharp. It is also available in the Baritone which begins on a low F2 which is the same as a standard chromnatic, and ends on a G5, normally the last high G on most chromatics.
Though smaller in size, the Laura Lee has a wonderful deep voice, with plenty of amplitude. You will be pleasantly surprised by the voice of this autoharp.
The Laura Lee features classic straight lines, with a sound hole decal from original art work by John R. Gray III of d'Aigle Autoharps.
Each Laura Lee has patented d'Aigle Flat Line fine tuners and a bass cap shaped for a leg rest.
Options such as electronic pick-ups and special woods are available.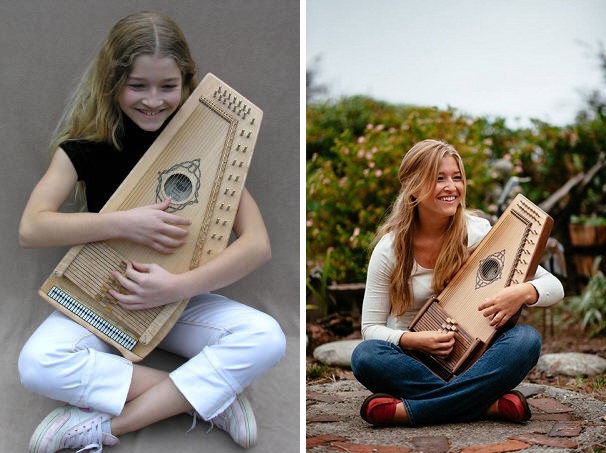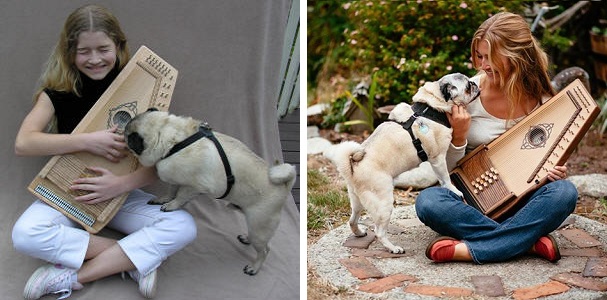 Maxwell Smart says "I like it!".
Now No Interest Layaway Plans On All d'Aigle Harps.
*See Price List And Order Form Below*